University students have enough to worry about without needing the extra issues that come with a poor choice in car. There are expenses and safety and many other things that need to be taken into consideration when choosing a car for a college student. Cost and the expense of keeping a car up are easily one of most important aspects for a student and safety is equally important. These are what we picked as the top 5 cars for college students.
Chevy Volt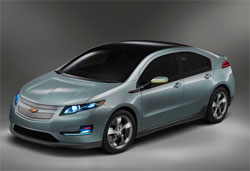 This is no doubt a more expensive vehicle. The price tag sits at just over $30,000. However, it is a hybrid and that is going to make up for a lot during the lifetime of the vehicle.
The electric aspect of cars is still a little bit of an issue for adults that are travelling to and from work and other places. Most electric cars need to be recharged within the first hundred miles of travel and for a person that is going more than that in a day; the savings are not as high as they could be.
A college student that is not doing a great deal of travel gets the full benefit of the Chevy Volt. They may not even have to put gas in the car at all for months on end. Chevy has put together a strong vehicle and it has a very high safety rating.
Hyundai Accent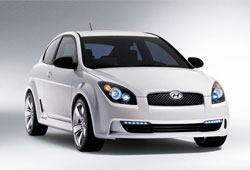 This is a sturdy little car in the $16,000 range. The fuel efficiency is high, in the 30 MPG range for city travel. At the same time, the car verges on the luxury area for a college student.
It has a great sound system, which seems to be just as important as MPG for a college student. As a parent, you can feel good about giving them something that they will enjoy, while at the same time it is not going to break the bank on gas.
Nissan Versa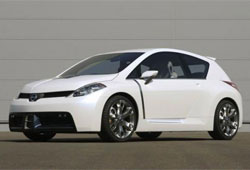 If initial cost is a major issue, the Nissan Versa can be put in the garage for right around $10,000. This means putting a college student in a new car without going into a second mortgage to cover the costs.
There may already be tuitions to be paid, so not breaking the bank on a car is important. The gas mileage is on par with its peers and it is still a great little car for a student.
Chevy Cruze
A good strong car that puts a 42 MPG tag in the window with the eco package. There is also a turbo charger option that makes it fun for students to drive and gives them the get up and go to avoid an accident. The base model sits at around $17,000 making it a little more pricey, but when that difference is figured over the course of the loan, it is not that big of a difference.
The car has a stylish look that no student will be ashamed of, and it has a nice little bag of perks that keep them happy and secure.
Honda Fit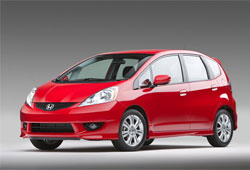 If there have been a few speeding tickets in the students past, and there safety away from home is a concern, then the Honda Fit is a good choice. The gas mileage is average at 27 in the city and the base price is in the mid $15,000's. The great thing is that the engine only pushes 115 horsepower. While this is enough to not have your student feel bogged down, it will take a little effort to get up to the speeds that can become a real danger.
This is a perfect car for a student with not much driving experience also. The safety features are great and the Fit is solidly built to withstand a few bumps and bruises along the way.
Minor bumps into other cars and various parking obstacles will not be the end of the world. The price is right for a new car for a student. No one is going to need to scrape for money to make the car payment and the student could even handle it themselves after getting settled in a job.
Summary
A student away at college or even local has a whole new world open to them, filled with dangers and confusion. Not having to worry about the condition of a car is a great way to make the student feel secure in the fact that they will always be able to get from point A to point B in safety and in style.
If you are interested in any of these cars, you should consider doing an online quote comparison so you can find the most affordable car insurance quote. You can get started on your quote comparison by going to this page on Kanetix.ca. With Kanetix, you can save a substantial amount of time and money. Visit www.kanetix.ca for more information on how to save on your insurance.
Wall Street Journal Student Discounts: Please note, that students are also eligible for a discount Wall Street Journal Student subscription.