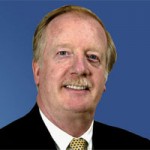 Lawrence McMillan is best known within trading circles for his Options as a Strategic Investment book, which is one of Amazon's best-selling titles regarding index and stock strategies. He is also responsible for the MarketWatch Options Trader newsletter which is an essential weekly guide to valuable trading strategies.
We managed to catch up with Lawrence recently for a quick interview where he tells us about how to become an options trader, what the common mistakes are to avoid, as well as a little bit of history about how he became an authority on the options markets.
1. Hi Lawrence, thanks for agreeing to be interviewed on our Wall Street Subscriptions website.  To kick us off could you tell us what characteristics go into making a successful options trader?
In my opinion, a successful options trader is first and foremost someone who understands the relationship between the option and the underlying – especially understanding the "Greeks" and implied volatility.  From there, he must then have the discipline to establish his positions with the "best" option contracts, whether he is trading a hedged position or he is a speculator.  There really is no reason to treat options as a lottery ticket; that attitude is a losing one.
2. Many readers of our website are looking to embark on careers in the financial sector. In today's world, what qualifications are needed to become a professional options trader and what kind of income could someone expect in that career?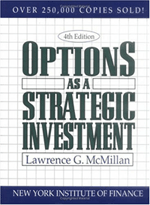 There are so many different aspects to a career in options, that one would have to quantify exactly when he means.  A professional trader, trading for his own account, would necessarily need the discipline to trade positions with positive expected returns (most likely involving selling overpriced options as a primary strategy), while keeping a close rein on risk via either stops or hedges involving the underlying or other options.
Most professional option traders are not primarily speculators.  Hedged positions, over time, can yield returns in the 15% to 25% neighborhood, so one can judge his income by the amount of capital that he has available.  However, the more speculative the trading, the more volatile the returns will be.
Being a market maker is not as attractive as it used to be because bid-asked spreads have narrowed so much.  But since volume continues to increase, some market makers are doing well.  Market makers need to be adept at hedging unwanted risk – relying on the bid-asked spread for the bulk of the profits.  Again, these are not speculators.  Market makers can have large incomes, but many do not since they work for larger corporations.  It is difficult to say what the average income is in this profession.
Investment advisors specializing in options are rather rare, but are often in demand.  Individuals and institutions with large portfolios of long stocks have significant market risk.  They often need to have some advice as to how to reduce or hedge that risk.  Investment advisors are generally paid on a fee basis, determined by how much "net asset value" they are advising.  Incomes can be large if significant assets are under management.
3. For people who are starting out in options trading or have an option trading career, what are the most common mistakes in your view that you could advise they try to avoid?
Too much gambling and not enough analysis.  People who view options as a lottery ticket are destined to lose.  Rather, strategies based on volatility analysis and theoretical value are the key to longer-term success.
4. We hope you don't mind us asking, but you've been in the business for many years, so we guess you probably learnt from your early mistakes to get you where you are today.  What was your worst trading experience when you first started out and how did you bounce back afterwards?
I was trading before listed options even existed.  At the time environmental stocks were hot.  I was still in the Army but had a little money to invest, so went to a local brokerage firm, opened an account, and said I wanted to buy a certain environment stock.  The broker talked me into buying another one.  It soon became wallpaper.  There were a lot of mistakes there:
Not sticking with my own research
Taking a tip from an unknown person who had no track record
Trading with the fad (in my example environment stocks)
5. Since you started out in the world of options trading what have been the biggest changes and challenges that you have seen during your professional option trading career?
The option market keeps evolving.  After stock options were listed in 1973, index options came along in 1983.  I think that is still probably the biggest change, because index options are extremely active and popular.  But then in 1993, $VIX was listed, and the volatility derivatives began trading in 2004 & 2006.
These volatility derivatives are, in my opinion, the biggest improvement most of us will ever see.  They will continue to expand and evolve to the point where, sometime in the future, we'll have volatility derivatives on almost everything, just as we have puts and calls now.
6. You publish a weekly email newsletter for MarketWatch – Lawrence McMillan's Option Trader.  How would you describe the newsletter to our readers if they are debating on whether or not to subscribe?
It is a newsletter that contains the following information on a weekly basis:
An extensive market comment
A "market insight" – Usually a brief discussion of a topic of interest, such as a new volatility product or a sector of the market that is drawing heavy option interest
New recommendations
Follow-up to previous recommendations.
It is for beginners to intermediate option traders, since most of the recommendations are outright option buys.  However, there are some spread trades and straddles or other types of hedged activity, but that is not the primary focus.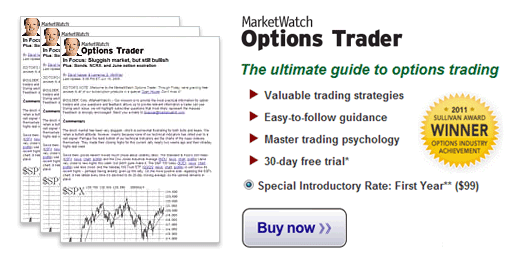 7. There seems to be something for all types of options traders in your newsletter, from the beginners to the more advanced trader.  For someone not subscribed to the MarketWatch Option Trader newsletter, what would you say sets it apart from the other newsletters on the market?
The main difference is our extensive use of put-call ratios and volatility analysis to determine trades and strategy.
8. Do you personally have any preferred option trading strategies that you use on a regular basis and can you give our readers a taster or couple of tips that they might expect from the Options Trader newsletter?
In my personal trading, I am a firm believer in the use of contrary opinion.  Option analysis in the form of put-call ratios is excellent for this purpose.  Also, if the option market is active in a particular stock, and the stock is moving, it is a good sign that you should investigate further.  Perhaps a takeover is rumored, or some other event is about to take place (FDA hearings, earnings, etc.).
The stock isn't always worth a trade, but it is always worth researching to see why the options are active.
9. Other than your excellent Options Trader newsletter, do you have any further reading recommendations that will complement the advice that comes with your weekly MarketWatch email?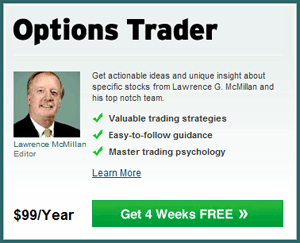 For books, The Option Strategist is the book that most serious option traders have on their desk as a reference work.  Also, McMillan On Options discusses some of the techniques that we use in the newsletter.
For more advanced option traders, I would suggest visiting our company's website, www.OptionStrategist.com and taking a look at what is available there (primarily The Option Strategist newsletter).
Interesting Links from Lawrence G. McMillan