Just like its glitzy cousin, the stock exchange market, term deposit is finally beginning to get its favor back. The global economic crisis has somehow managed to pave its way for a humble turnaround. Today, an increasing number of investors are depending on term deposits to make sure that their money is put in a safe place. In fact, more banks are also using this opportunity to their advantage, by making impressive cash grabs with term deposits.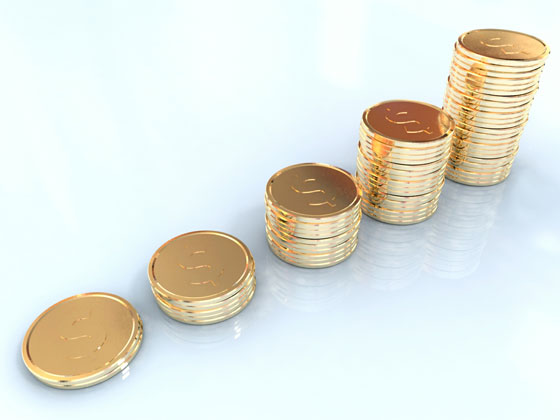 Let's take a look at the 5 basic reasons why term deposits are popular during economic crisis:
1. The Benefit of Investing Small Amounts
The economic crisis has given people the benefit of depositing small amounts of money in their term deposit accounts. A lot of banks are now offering people the flexibility to deposit any initial amount, while some strictly specify an initial minimum deposit of $1,000.
2. Safer Savings & Term Deposits
The good thing with term deposits is that they are guaranteed to have no adverse effects on people's savings, no matter what the economic situation is. People also get the benefit of planning their expenditure accordingly, since term deposits can be used to achieve expected amounts of returns.
3. Greater Returns than Normal Deposits
Unlike normal deposits made in regular accounts like fixed or current accounts, term deposits yield greater returns during an economic crisis. The interest generally accrues every quarterly.
Moreover, the longer the fixed term, the greater the interest rates and returns. Most banks offer high interest rates to senior retirees. This makes term deposits a popular choice among senior citizens.
4. Balancing Portfolios in an Economic Crisis
Term deposits are the best alternatives during an economic crisis, especially for those who want to have a balance in their portfolios. This is because their interest rates are usually higher, and therefore, giving people the chance to make better savings. Additionally, term deposits are great options for those who want to gain decent returns on their investments by the end of the deposit tenures.
5. Flexible and Secure Risk-Free Options
Term deposits are practically risk-free options. They are generally considered to be safer alternatives for mutual funds and stocks. People are allowed to deposit an amount of money into their account for a fixed time period. This usually ranges from one month to five years. People are also allowed to withdraw any amount of money at anytime, provided it is withdrawn before it reaches maturity. Otherwise, they can be charged with a penalty for forfeiting all the interest or part of it.
Other than these 5 reasons, there is one important fact that people should always remember. Investing a sum of money in term deposit accounts means that they are locking that amount of money. Moreover, that amount will be inaccessible for a particular period of time. However, this period will be marked according to their choice
About the Author: Thanks to Allan Smith you contributed this article as a guest post.  He has recently spent a lot of time learning how to maximise his savings using Ubank term deposits. Allan loves sharing his thoughts and discuss finance online.
If you want further advice on how you can manage your money in an economic crisis with weekly updates and tips from the best journalists on the planet, then we would advise that you look into getting a Wall Street Subscription this year.