Spread betting has become very popular over the past ten years and there are a huge number of new traders getting involved in this exciting form of speculation. Traditional forms of investing, however, such as stock and share trading have generated less interest amongst those without vast amounts to invest and particularly during the recent financial crisis. The reasons for this are numerous, but on the face of it spread betting has a lot more to offer than these traditional forms trading.
The Benefits of Spread Betting
The first benefit of spread betting over actually purchasing stocks and shares is that it is a tax-free pursuit. Therefore, any profits made (for UK residents at least) are absolutely tax-free as they fall under the umbrella of gaming profits. This is because spread betting uses derived markets which track the value of the actual assets, such as stocks and shares, but spread betters never actually own any of this capital at any time during the transaction. Stocks and share profits however are subject to capital gains tax.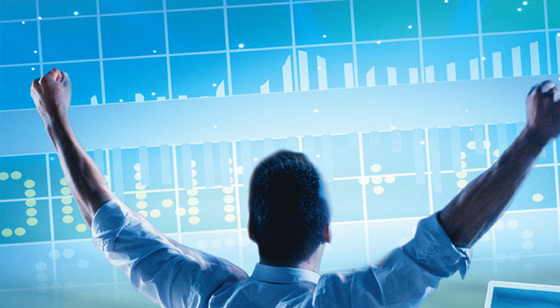 What Else Should You Consider?
Spread betting also allows traders to quickly and easily open an account and begin trading. The deposits required are minimal, at around £10 for some brokers, rather than those demanded by traditional stock brokers. Buying shares requires an amount of real capital to invest in to a market and the larger the investment, the larger the profits. The difficult here is that some shares are very expensive to buy and cost 20-30 pounds each. In order to accumulate a holding with enough leverage to make a difference here you would need to buy a substantial amount of shares.
Spread betting allows traders to bet on the same shares, following their same share price movement but this is based on a per-point movement. An example of this is placing £10 on every incremental movement in price. The equivalent trade (i.e. generating £100 per 10 point movement) would take a considerably larger holding of shares valued at £20-30 each and increasing by only a few pence each day.
Spread betting platforms are also some of the most advanced platforms available and are available to all from any web location. Due to the fact that the industry is so competitive, spread trading firms have to provide cutting-edge technology free of charge to its clients. Although many stock brokers have decent websites, the fact is that spread trading is very much geared to day trading and fast, efficient and inexpensive access to financial markets rather than a long term investment of large amounts of capital wealth.
About the Author: Tristan from spread.co.uk is trying to make you understand the difference between spread betting and buying stocks and shares, and what you should consider investing in.
Want Advice? If you want advice on stocks and shares then we would recommend the Revolution Investing Newsletter from MarketWatch.