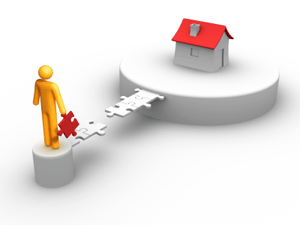 Real Estate is defined as property that comprises land, buildings on it and its natural resources. Real estate can be a primary residential property or any other land or building. That real estate which is built for investment purposes is also referred to as Investment Real Estate and usually generates rental income and revenue when the price of the property, apartment or building gets appreciation over a period of time.
Some people, who deal in real estate, have interest vested in the property while some are professionals in this field; they buy, sell or rent land, buildings or such housing projects. Many investors possess a number of real estates, which serve as their source of income. They give these apartments, buildings and houses on lease or rent to tenants. Thus the activity of real estate deals with its construction, development, as also its reconstruction and redevelopment.
A Real Estate Investment Professional is defined by the IRS (Internal Revenue Service; which is the U.S. government agency that collects taxes and enforces tax laws) as a person who materially partakes in real estate businesses and trades for more than half of his personal services which were undertaken in all his business and trade activities for a time period exceeding 750 hours in all his real property trades or real estate deals and businesses, throughout the tax year and who is a tax payer. He is not limited by the rules of passive activity rules; i.e., he can deduct whatever losses he incurs from his real estate activities against either -any or all of his non-passive income. Here, material partaking in real estate business means being constantly and regularly involved to a large extent in the real estate business during the tax year. The Real Estate Professional also deals in acquiring of land, converting it into buildings, renting the apartments or selling them at a substantial profit.
If the said person is an employee in a real estate business, he cannot be considered as a real estate investment professional unless he owns at least 5% of the business that also involves construction, selling, managing and leasing of his real estate property. The Real estate professional also manages the property, the tenants and meets up with potential buyers.
The advantage of being a Real Estate Professional is that whatever losses are incurred in the real estate business can, without limitations based on the adjusted gross income, be claimed against earnings in that year.
Article by Penny Stock Detectives